Recommended Online Bookmakers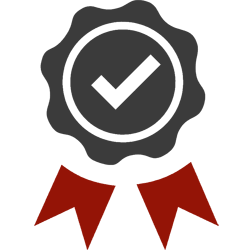 We give you a list of the best bookmakers that, in our opinion, keep solid leading positions within the global sports betting market.
These bookmakers are reliable, safe for bettin and offer their customers a wide action line, low betting margin and good odds.
These betting sites offer new bettors generous free bets and bonuses.
They do not delay payment of winnings without reason and have prompt and responsive customer support.
We recommend betting with them.
Top 10 Betting Sites:

We Recommend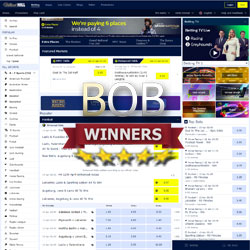 1. William Hill
Betting margin: 5.86% (Enhanced Odds)
Action line: 8,478
Betting markets: 31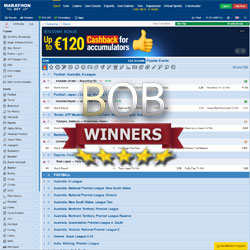 2. Marathonbet
Betting margin: 2.53% (0% Margin)
Action line: 1,816
Betting markets: 31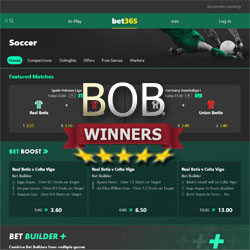 3. Bet365
Betting margin: 4.18% (Enhanced Prices)
Action line: 3,788
Betting markets: 36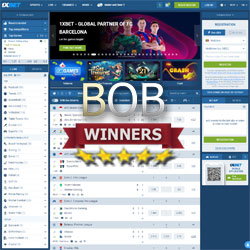 4. 1xBet
Betting margin: 1.73%
Action line: 1,612
Betting markets: 39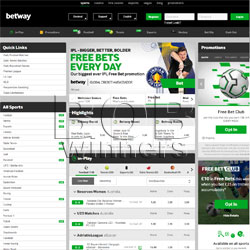 5. Betway
Betting margin: 4.89%
Action line: 2,867
Betting markets: 30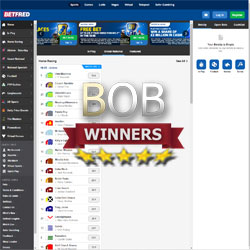 6. Betfred
Betting margin: 3.59%
Action line: 2,759
Betting markets: 25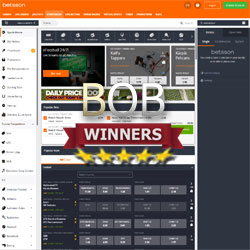 7. Betsson
Betting margin: 3.18%
Action line: 1,283
Betting markets: 33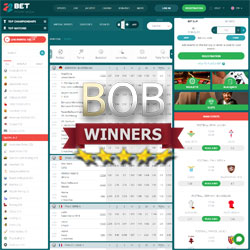 8. 22Bet
Betting margin: 5.16%
Action line: 1,612
Betting markets: 39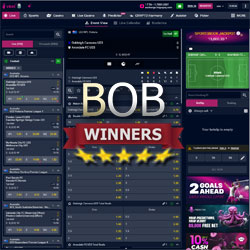 9. VBet
Betting margin: 2.41% (Boosted Odds)
Action line: 1,705
Betting markets: 38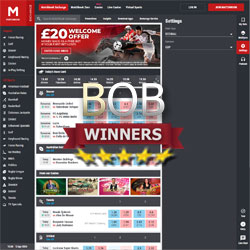 10. Matchbook
Betting margin: 1.79%
(comission included)
Action line: 492
Betting markets: 19
Top 5
Biggest Bookies
(customers)