Betting Sites in Italy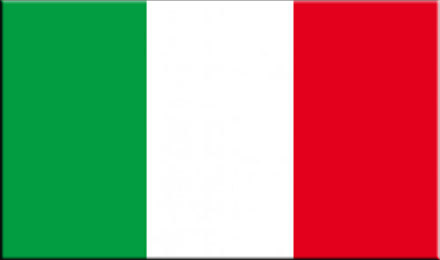 Italy is one of many countries where the population is passionate about sports.
Spectator sports play an important role in the lives of many Italians and the local football clubs have armies of loyal fans known around the world for their violent tempers.
Sports betting in Italy enjoys the same level of popularity as sports themselves do.
Currently online betting sites in Italy are the most popular category of bookmakers, a fact testified to by the millions of local players who place their bets online every month.
Betting Sites and Bookmakers in Italy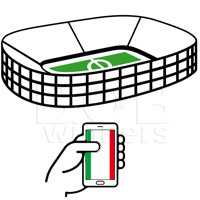 As mentioned above, first and foremost, sports betting in Italy can only be carried out by players on betting sites which possess an Italian national operational license.
The most striking examples of such sites are such world-famous brands as Bet365 Italy, William Hill Italy, Marathonbet Italy, Betway Italy and 888Sport Italy, with almost 7 million Italian players visiting these sites every month!
Included among the sites that you can bet on in Italy are many of the largest offshore betting companies other than the aforementioned. Here you can select from the betting sites: 22Bet, 20Bet, Megapari, Leon, and Vave.
⚡ Best Bookmakers in Italy
(Global Ranking

of Italian Bookies

)

October
2023

Global Ranking of Italian Bookmakers:

⚡ Most Popular Betting Sites in Italy

Monthly Italian Visitors:

✔️ International Bookies accepting players from Italy
Sign-Up Bonuses for Italian Players
Most Popular Betting Markets
Football
Tennis
Basketball
Volleyball
Golf
Cycling
Popular payment methods:

Visa, Mastercard, Skrill, Neteller, PayPal, Trustly, paysafecard, ecoPayz, Jeton Wallet

Currency:

€ (Euro / EUR)
Football Betting Sites in Italy

Football is very popular in Italy. Football betting is more than half of all bets placed by Italian players.
Below you can see betting sites offering the best odds for matches in Serie A.
Italy Serie A Highest Odds

September
2023

Top 10 Best Odds on Italy Serie A:
Top 10

Italian Betting Sites

(Monthly

Italian Visitors

| Percent of

Italian Visitors)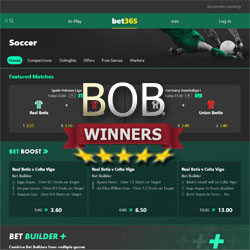 1. Bet365 Italy

Monthly Visitors: 4,664,498

Percent of Visitors: 94.29%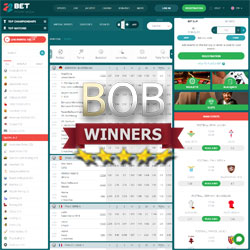 2. 22Bet

Monthly Visitors: 1,078,907

Percent of Visitors: 76.99%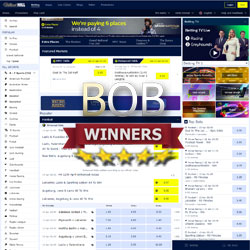 3. William Hill Italy

Monthly Visitors: 333,618

Percent of Visitors: 98.10%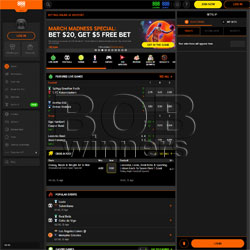 4. 888Sport Italy


Monthly Visitors: 158,016

Percent of Visitors: 99.40%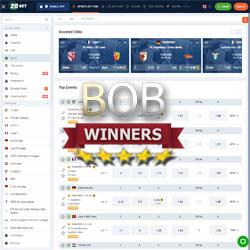 5. 20Bet


Monthly Visitors: 126,305

Percent of Visitors: 70.66%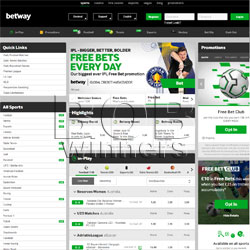 6. Betway Italy


Monthly Visitors: 84,830

Percent of Visitors: 88.64%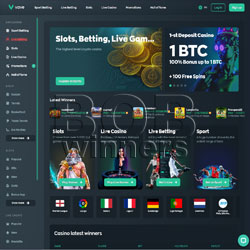 7. Vave


Monthly Visitors: 68,338

Percent of Visitors: 6.25%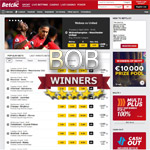 8. Betclic Italy

Monthly Visitors: 45,428

Percent of Visitors: 74.79%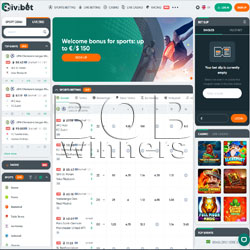 9. Ivibet


Monthly Visitors: 39,254

Percent of Visitors: 4.12%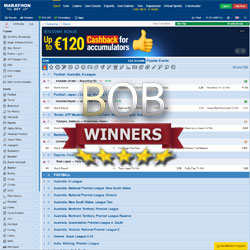 10. Marathonbet Italy


Monthly Visitors: 17,228

Percent of Visitors: 94.16%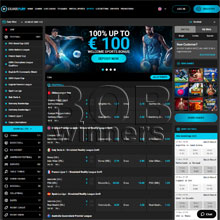 11. Silverplay


Monthly Visitors: 6,483

Percent of Visitors: 81.82%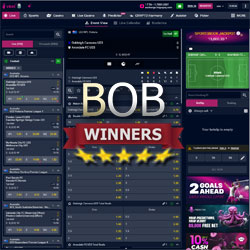 12. Vbet Italy

Monthly Visitors: -

Percent of Visitors: 100.00%
Is Sports Betting Legal in Italy?

Back in the early 2000s, Italy was still a country where the gaming industry market was not properly regulated. Thus people in the country were only allowed to place bets exclusively with state-owned monopoly operators while all other bookmakers, including international online bookmakers, were banned.
Since 2009 however, the state has finally properly regulated the market and now allows Italians to place sports bets online, including on international betting sites. The only obligatory condition for operators is that every bookmaker has an ADM license.
Many Italian bettors however, are also successfully betting on the Internet sites of offshore unlicensed online bookmakers.
To date, we have not heard of a single case where such players faced legal consequences for such betting as applied by the state.
Taxes

The state has been liberal in its treatment with regard to the taxation of players who use bookmakers and has not considered the issue of levying a tax on winnings. Thus Italian bettors are completely exempt from paying taxes to the state on their winnings.
How many Italians bet on sports?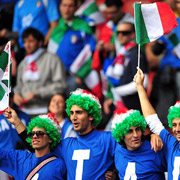 According to some reports, up to 20% of adult Italians take part in sports betting at least once a month.
For what could be termed a "football country" this is a completely natural statistical figure.
Which kinds of sports betting are popular in Italy?
First of all of course, in terms of popularity are bets on football, including those placed on matches in the Serie A which is the highest level national league of Italy.
Coming in second are bets placed on competitions in the following sports: tennis, basketball, volleyball, golf and cycling.
Top 5
Biggest Bookies
(customers)