Bookmakers in Portugal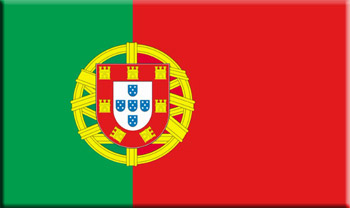 Sports betting has always flourished in Portugal.
In first place is the country's engagement in football betting, which is considered the No. 1 sport in the world.
Now the most popular and most visited betting sites in Portugal are those of major international online bookmakers, who do not have local licenses but gladly take Portuguese gamblers anyway.
Top 5 Bookmakers in Portugal
(Global Ranking

of Portuguese Bookies

)

January
2022

Global Ranking of Portuguese Bookmakers:

Most Popular Betting Sites in Portugal

Monthly Portuguese Visitors:

Sign-Up Bonuses for Portuguese Players
Most Popular Betting Markets
Football (Soccer)
American Football
Basketball
Rugby
Popular payment methods:

Visa, Mastercard, Skrill, PayPal, Paysafecard

Currency:

€ (Euro / EUR)
Top 10

Portuguese Betting Sites

(Rank in

Country

| Percent of

Portuguese Visitors)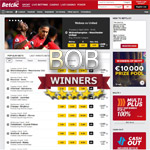 1. Betclic (Portugal)

Monthly Visitors: 759,557

Percent of Visitors: 99.37%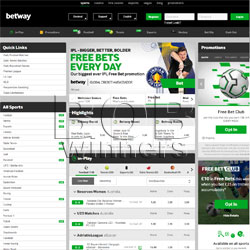 2. Betway


Monthly Visitors: 221,459

Percent of Visitors: 99.73%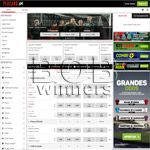 3. Placard


Monthly Visitors: 85,108

Percent of Visitors: 97.86%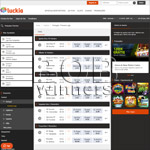 4. Luckia


Monthly Visitors: 15,150

Percent of Visitors: 96.96%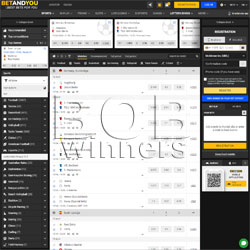 5. BetAndYou


Monthly Visitors: 9,252

Percent of Visitors: 43.07%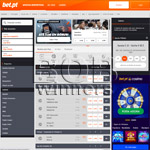 6. Bet


Monthly Visitors: 5,007

Percent of Visitors: 94.76%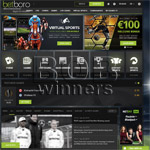 7. Betboro

Monthly Visitors: 1,214

Percent of Visitors: 7.94%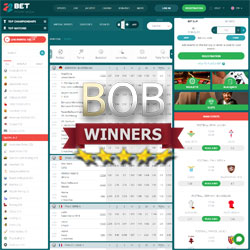 8. 22Bet

Monthly Visitors: -

Percent of Visitors: -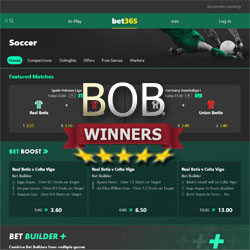 9. Bet365

Monthly Visitors: -

Percent of Visitors: -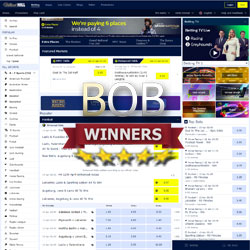 10. William Hill

Monthly Visitors: -

Percent of Visitors: -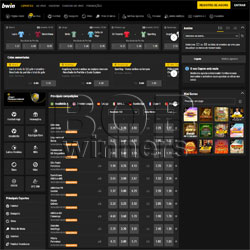 11. Bwin

Monthly Visitors: -

Percent of Visitors: -
Bookmakers and Betting Sites in Portugal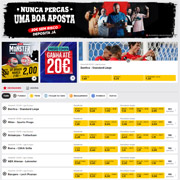 In 2015, with the adoption of an applicable law, the doors to the world of online betting, in all its diversity, were opened to gamblers from this country.
Locals finally had the opportunity to place bets on international betting sites that had obtained licenses in Portugal.
However, the tax burden on foreign bookmaker companies that obtained local licenses has forced them to increase their margins, leading to a gradual outflow of customers.
Where are Portuguese gamblers going?
Quite naturally, they are finding more acceptable sites for low-margin betting, which are certainly not with Portuguese Bookmakers.
How many locals participate in Sports Betting?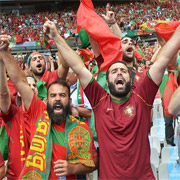 Portugal by no means enjoys gambling more than any other country in the world and betting isn't a primary hobby for the locals, as it is in Ireland.
Nevertheless, about 2 million people have made sports bets at least once.
Which kinds of sports betting are popular in Portugal?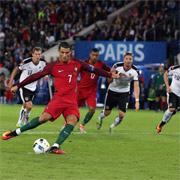 As mentioned earlier, football betting is the most popular and in-demand form of sports betting. American football, basketball and rugby also draw attention from Portuguese gamblers.
Top 5
Biggest Bookies
(customers)