Odds Boost & Enhanced Odds Betting Sites

Enhanced odds betting sites are the most popular among professional bettors.
As a rule, only low-margin bookmakers offer high odds but this is not always the case.
There is also an alternative variant to favorable bets, periodically offered by a number of betting websites.
It will be discussed below.
What is a Boosted Odds (Enhanced Odds)?

Sometimes, betting sites artificially increase certain odds for betting on certain sporting events.
Thus, online bookmakers gain a competitive advantage and encourage players to place a bet on their websites as opposed to others.
These odds are usually indicated by special symbols or icons with inscriptions (for example, "Boosted Odds", "Odds Boost", "Enhanced Odds", "Super Odds", etc.).
Bets in the betting line marked with such icons are much more profitable for bettors and these offers are primarily used by punters.
List of Betting Sites with the Boosted Odds

December
2022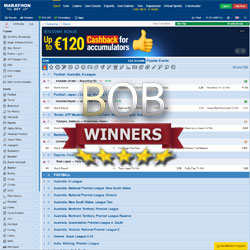 1. Marathonbet

Betting Margin:


Boosted Odds: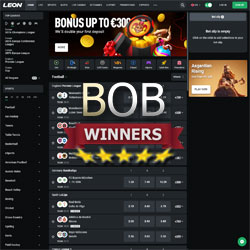 2. Leon

Betting Margin:


Boosted Odds: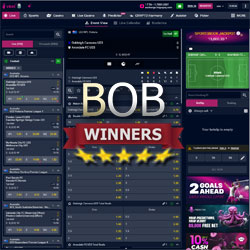 3. Vbet (UK)

Betting Margin:


Boosted Odds: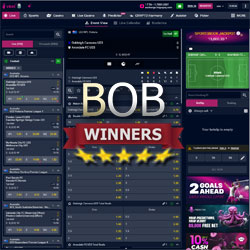 4. Vbet

Betting Margin:


Boosted Odds: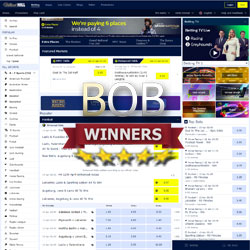 5. William Hill

Betting Margin:


Enhanced Odds: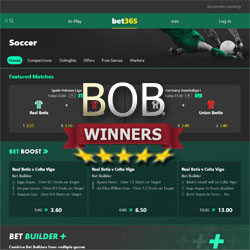 6. Bet365

Betting Margin:


Boosted Odds: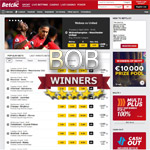 7. Betclic

Betting Margin:


Boosted Odds: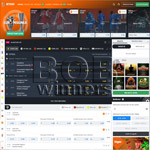 8. Betano

Betting Margin:


Boosted Odds:

When Betting Sites Offer Enhanced Odds?

Basically, enhanced odds offers can be seen next to the betting lines on the most anticipated top football matches (for example, the matches of the teams of the English Premier League, the Bundesliga, the Serie A, the La Liga, the Champions League, the Europa League and others).
There is always a high interest in such matches, and such games give the greatest increase in rates.
For this reason, online bookmakers fight for each client and the demand gives rise to more and more lucrative offers.
Therefore, if in the near future there is
a match between strong principal rivals in popular sports
, it is always a good reason for a bettor to look for Enhanced Odds among bookmaker's betting lines.
Conversely, if we are talking about a betting line on minor matches or on unpopular sports and sporting events, then it makes no sense to wait for the appearance of profitable bets.
Moreover, we must not forget that on unpopular sports lines, the bookmaker's margin is often higher and accordingly the odds are inevitably reduced.
It should also be added that Enhanced (Boosted) Odds are available only in pre-match bets and are not available during live events (InPlay).
Which Betting Sites Offer Price Boosts?

Not all betting companies can afford to lower their margins (own profit) and improve the odds for their clients.
You will hardly be able to find boosted odds, even on the most well-known and the biggest betting sites.
For example; such big bookmakers as
Bet365, Betfair, William Hill, Ladbrokes and MyBookie
, use the
Odds Boost
marketing tool
very rarely or not at all
.
However there are also companies that offer their customers the chance to deliver more profitably on a regular basis.
Yes, they deliberately reduce their margins for top matches but at the same time they successfully attract new bettors to register accounts with them.
Top 5
Biggest Bookies
(customers)