⚡ Bookmakers in Australia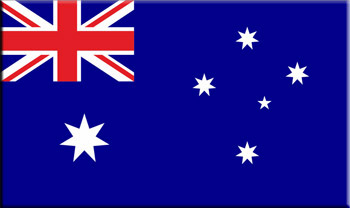 Australians have always had a keen interest in gambling and sports betting.
Apparently, this is due to the fact that the initial core of colonists who tamed the country long ago came from England.
For a long time, the government fought illegal betting and the local population's abiding proclivity for gambling until the mid-90s, when it legalized Bookmakers in Australia.
Top 5 Bookmakers in Australia
(Global Ranking

of Australian Bookies

)

January
2023

Global Ranking of Australian Bookmakers:

Most Popular Betting Sites in Australia

Monthly Australian Visitors:

✔️ International Bookies accepting players from Australia
Sign-Up Bonuses for Australian Players
Most Popular Betting Markets
Australian Rules
Rugby League
Horse Racing
Greyhound Racing
Cricket
Soccer
Tennis
Politics
Popular payment methods:

Visa, Mastercard, PayPal, Skrill, Neteller, POLi, BPAY

Currency:

$ (Australian Dollar / AUD)
⚡
Top 10

Australian Betting Sites

(Monthly

Australian Visitors

| Percent of

Australian Visitors)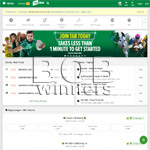 1. TAB

Monthly Visitors: 3,428,830

Percent of Visitors: 97.90%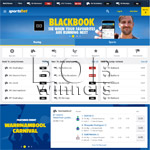 2. Sportsbet

Monthly Visitors: 2,604,549

Percent of Visitors: 90.32%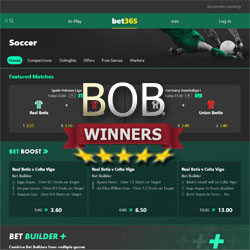 3. Bet365 (AU)

Monthly Visitors: 2,288,926

Percent of Visitors: 87.43%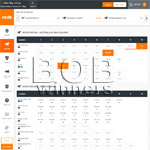 4. Neds

Monthly Visitors: 309,671

Percent of Visitors: 84.34%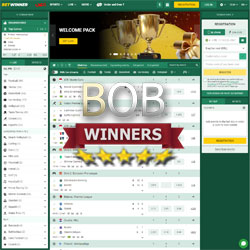 5. Betwinner

Monthly Visitors: 3,563

Percent of Visitors: 0.92%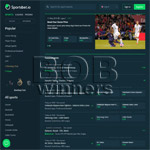 6. Sportsbet.io

Monthly Visitors: -

Percent of Visitors: 0.90%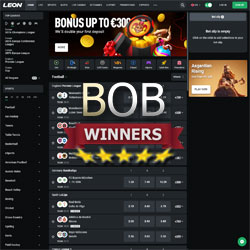 7. Leon

Monthly Visitors: 225

Percent of Visitors: 0.10%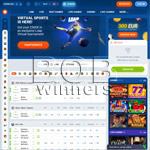 8. Mostbet

Monthly Visitors: -

Percent of Visitors: 0.31%
Sports Betting in Australia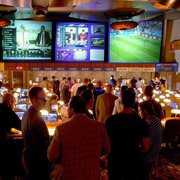 Most of the sports markets are quite specific and popular only within the country.
Therefore, not all the major bookmakers can offer a decent selection of sports betting events to Australian punters.
However, some of the world giants of the betting business have been able to thoroughly cultivate the Australian market.
These are renowned Global Bookmakers, such as Bet365 and Betfair.
A law regulating online betting on bookmaker websites has been in place since 2001.
Currently, online betting accounts for up to 70% of all betting in Australia.
Both local and International Online Bookies with mobile apps are in high demand.
How many locals participate in Sports Betting?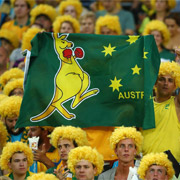 Despite the fact that the entire population of this vast territory is comparable to that of one of the world's largest metropolitan cities, about 1/3 of Australia's total adult population participates in betting with bookmakers!
And the annual cash flow from betting amounts to several tens of billions of local dollars.
Which kinds of sports betting are popular in Australia?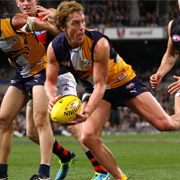 The main sports markets in Australia are Horse Racing, Cricket, the National Rugby League (NRL), and the AFL.
There is also a demand for betting on Political Events taking place both within the country and abroad.
Top 5
Biggest Bookies
(customers)