Professional Betting
Here you will find the bookmakers where professional bettors prefer to place bets.
Typically, this list includes all of the betting exchanges, as bet trading is always more difficult than placing a simple bet with a conventional bookie. Players must have specific knowledge and skills to effectively engage in this type of betting.
Traditional bookmakers could be considered bookies for professional gamblers under certain conditions.
For example, they may offer very low betting margins with high odds, but restrict the betting (action) line at the same time.
They can have no player restrictions when it comes to the max amount of pre-match betting, while offering quite a small line for live betting, or not have it at all.
These companies are more specialized, and the offered bets will not satisfy the needs of most casual gamblers.
However, for pro gamblers, these bookmakers will always be of interest.
IMPORTANT!
These bookmakers do not limit bets to winning players.
These betting sites offer the highest maximum bet limits online.
We also recommend paying attention to bookmakers with the highest odds.
Top 5 Online Bookmakers for Professional Gamblers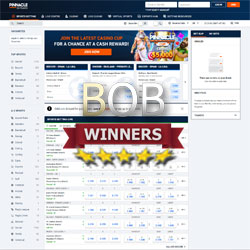 1. Pinnaclesports
Betting margin: 2.35%
Action line: 10
Betting markets: 42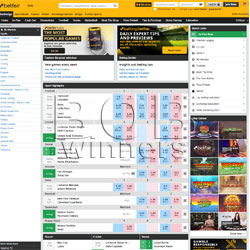 2. Betfair
Betting margin: 2.58%
Action line: 1,165
Betting markets: 35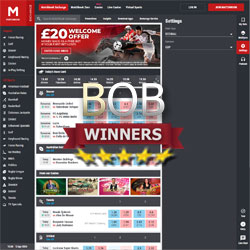 3. Matchbook
Betting margin: 2.38%
Action line: 276
Betting markets: 36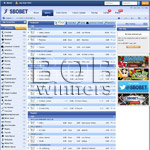 4. Sbobet
Year established: 2004
Betting margin: 6.1%
Action line: 142
Betting markets: 37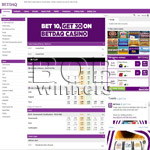 5. Betdaq
Comission: 3% on each win
Action line: 156
Betting markets: 17
Updated in
September 2021
Top 5
Biggest Bookies
(customers)