Betting Exchanges
Here you will find online betting exchanges. The difference between these exchanges and traditional bookmakers is that bettors place bets against each other rather than play against the bookmaker.
The primary advantage of these companies is that the betting exchange is not interested in their players losing!
The exchange only charges a small percentage (1-5%) on each win.
Another advantage of the exchange are the high odds.
Many professional bettors prefer to place bets here.
Best Betting Exchanges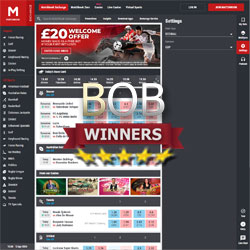 1. Matchbook
Comission: 0.75-1.5% on each bet
Action Line: 276
Betting Markets: 19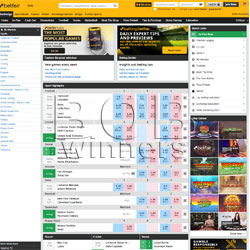 2. Betfair
Comission: 5% on win
Action Line: 1165
Betting Markets: 35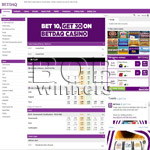 3. Betdaq
Comission: 3% on win
Action Line: 156
Betting Markets: 17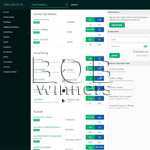 4. Smarkets
Comission: 2% on win
Action Line: 69
Betting Markets: 11
Top 5
Biggest Bookies
(customers)