Bookmakers and Betting Sites in India
India is one of two indisputable leaders in terms of population on our planet. Gambling engagement is one of the characteristics of its national culture and the Indian mentality.
Considering that gambling operations here fall outside the purview of legislation, Bookies in India may exist only in the form of Indian Betting Sites. Online betting is hardly subject to any type of serious government control.
1xBet
is the
#1 most popular betting site in India!
Therefore, the Top European Online Bookmakers, such as 1xBet, Bet365, Parimatch and Betway, can take local gamblers with no issues.
⚡ Best Online Bookies in India
(Global Ranking

of Indian Online Bookmakers

)

August
2022

Global Ranking of

Bookies:

Top 10 Indian Bookies
(Monthly

Indian Visitors

)
Despite the fact that online gambling is not regulated in the vast majority of Indian regions, local players actively visit betting sites and regularly place bets on cricket, horse racing and other popular sports in the country.
The most visited and popular Indian betting sites continue to be 1xBet, Parimatch, Betway, Bet365 and Dafabet.
These big online bookmakers have a strong position here and are unlikely to give way to the new betting companies that try to break into the Indian gambling market every year.
⚡ Most Popular Betting Sites in India

August
2022

Monthly Indian Visitors:

Most Popular Betting Markets
Cricket
Horse Racing
Football
Popular payment methods:

Skrill, Neteller, Webmoney, Ecopayz, Entropay, Bitcoin

Currency:

₹ (Indian Rupee / INR)
Sign Up Bonuses in Indian Rupees

The most requested bonuses by Indian players were and will continue to be bonuses in the local currency - Indian rupees .
In general, bettors from India have specific problems when converting currencies into local money and vice versa. This is due to both high commissions and a number of other related factors.
In this regard, online bookmakers accepting players from India use local currency for settlements, taking care to avoid unnecessary financial losses and reduce possible inconveniences to the clients.
Sign up bonuses are currently offered by almost all major betting sites in India. However if earlier, it was possible to find free sign up bonuses for India, then in the modern reality the availability of such offers from bookmakers to Indian gamblers is becoming a rarity, or rather, an exception to the rule.
Below you will find a list of all available bonuses and free bets for India .

August
2022

Best Sign Up Bonuses for India:
Biggest Bookies in India

It is very easy to find the biggest bookmakers in India.
The biggest online bookies in India are Bet365 and Parimatch India.
These betting sites are visited by millions of Indian players every month.
Cricket Bookies in India

Cricket is everyone's favourite sport in India and of course it is the first among the locals in terms of the number of bets placed on sports, in particular bets on the Indian Premier League (IPL).
To be the leader in the gambling market in this country, betting sites must have an excellent betting line and high odds for cricket betting.
If you pick from the contenders for the title of the best Cricket Betting Site in India, then 1xBet India will certainly be the # 1 bookmaker.
Best Cricket Bookies in India

August
2022

Top 10 Cricket Bookies:
Top 10

Indian Betting Sites

(Monthly

Indian Visitors

| Percent of

Indian Visitors)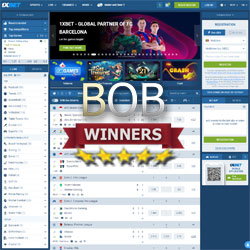 1. 1xBet


Monthly Visitors: 15,544,724

Percent of Visitors: 58.25%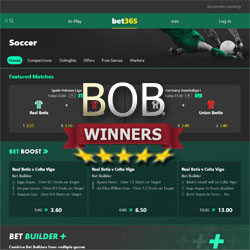 2. Bet365


Monthly Visitors: 4,452,700

Percent of Visitors: 3.39%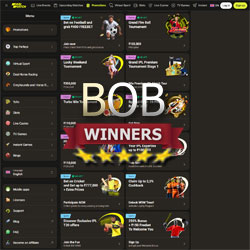 3. Parimatch India


Monthly Visitors: 3,462,665

Percent of Visitors: 88.60%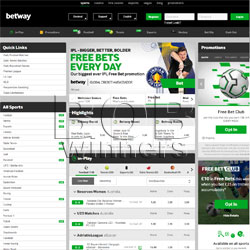 4. Betway

Monthly Visitors: 1,710,040

Percent of Visitors: 20.79%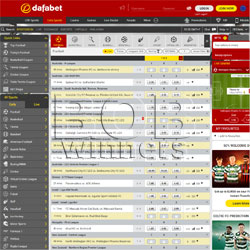 5. Dafabet


Monthly Visitors: 931,104

Percent of Visitors: 38.30%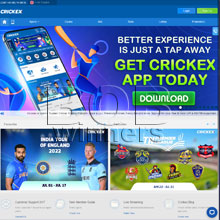 6. Crickex


Monthly Visitors: 210,388

Percent of Visitors: 32.97%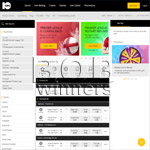 7. 10Cric


Monthly Visitors: 164,509

Percent of Visitors: 86.51%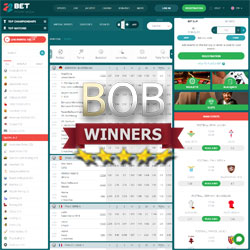 8. 22Bet


Monthly Visitors: 128,860

Percent of Visitors: 7.60%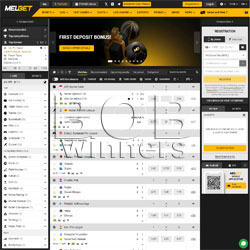 9. Melbet

Monthly Visitors: 49,023

Percent of Visitors: 14.94%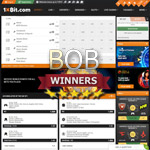 10. 1xBit


Monthly Visitors: 25,088

Percent of Visitors: 2.19%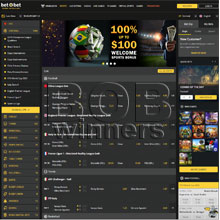 11. Betobet


Monthly Visitors: 18,915

Percent of Visitors: 5.99%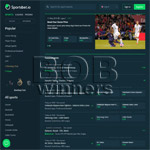 12. Sportsbet.io


Monthly Visitors: 5,883

Percent of Visitors: 0.25%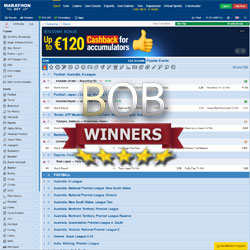 13. Marathonbet


Monthly Visitors: 5,160

Percent of Visitors: 1.36%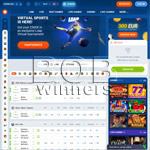 14. Mostbet


Monthly Visitors: 235

Percent of Visitors: 0.5%
Is online Sports Betting legal in India?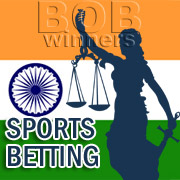 Many citizens wonder, "Is sports betting legal in India?"
The answer to this question can be divided into two parts:
- Sports Betting is not regulated by law in this country.
- However, there is no recognized accountability for those players who place bets.
More and more citizens now regularly visit cricket betting sites and, most often, place bets using apps on their smartphones and tablets.
Below, you'll find the top 10 Best Online Bookies that take players from India.
Some also allow customers to make deposits and receive their winnings in rupees.
How many locals participate in Sports Betting?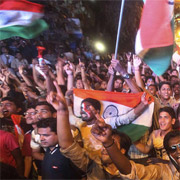 A significant portion of India's male population in participates in Sports Btting.
According to various estimates, roughly 150 million people in this country bet on sports annually.
Which kinds of Sports Betting are popular in the India?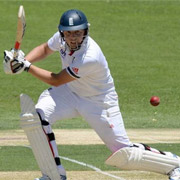 Cricket is particularly popular here.
In second place after Cricket is betting on Horse Racing.
It's worth mentioning that interest in Football betting has steadily grown among Indians, and an increase in activity consistent with global trends has been observed.
Top 5
Biggest Bookies
(customers)